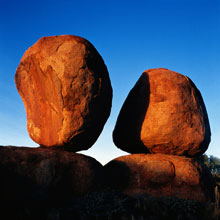 Sometimes we have a very high interest in the outcome of a negotiation and our personal interests or the risk we are undertaking cloud our judgement, or at least do not allow us to see or weigh all the issues objectively. It is human nature to surround ourselves with like-minded people and those who agree with our strategies or pander to our ideas. This is a good idea if we want to boost our confidence or gather support for a specific initiative. However, in business negotiations, many times we are dealing with serious consequences, escalation or even litigation. What we need here is objectivity, reason, clarity of thought and solid good judgement.
What type of person are we looking for to play this role? The person we select does not need to have participated in the development of the negotiation strategy or tactical plan (this way they can be truly objective on all fronts). In addition, the individual needs to have the following characteristics:
1) someone you trust
2) be analytical (able to follow thoughts and proposals, and their consequences logically)
3) not have a vested interest in the outcome of the negotiation.
First, fill in your devil's advocate on all the details of the negotiation and give him/her all the information you have (even details that may not seem to matter much to you). Next, walk him/her through your strategy as well as the how's and why's of your plan; filling in details about stakeholders involved and the leverage points or decision criteria that may affect each one of them.
Finally, take your devil's advocate through your tactical plan, explaining what you expect the other party to do (and why) and what your planned responses will be. Allow him/her to take some time to analyze the information and think things through before giving you feedback. The feedback you get may inform you on issues or tactical responses you had not foreseen, or it may point out deficits in your strategy. The point is, if this deal is important to you, would you rather find out where the holes are now, or during the actual negotiation?