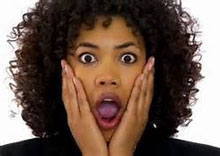 Surprise wins, surprise losses, surprise competitors, surprise tactics, surprise decision criteria, surprise trades. They are all bad and a waste of time! This is not 'bah humbug' due to the time of year. This is reality. When there are surprises like the ones mentioned above, it means that you have been caught with your guard down. In sales, this is a dangerous position to be in.
By following your sales process, by building the right relationships with the right people at the right time, and by taking the time to plan for each negotiation, you help yourself and your team to avoid surprises. Planning helps you to stay on the right track and avoid getting caught off guard.
A well thought out CNA-analysis validated with the key players in the deal helps you to avoid surprises. A thorough Trades analysis can help you to bring increased value to the deal, even better when the value is a level 3 creative trade. This increased value is a good 'surprise' for your customer. In planning for your negotiation, you will have tested interest in this trade during the course of the deal's sales cycle and can link the value to what is important to the customer.
By planning for your negotiation and sharing frequently through the course of the deal, you may be able to help your customer avoid surprises, too!
Want to learn more about how to plan for your negotiation? Send me an email. karen@e-thinkinc.com