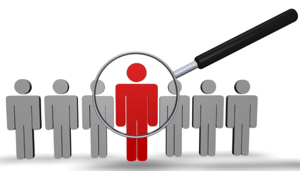 Those words are: "I can get the same thing cheaper!" You've heard them many times. Now, how did you react to them? That reaction could be costing you much more than you think.
Several years ago, we launched a 2-year global study focusing on verbal negotiation tactics that sellers hear from buyers. Our goal was to dig for patterns in negotiation behavior. We wanted to understand if sellers could easily predict and group difficult buyer negotiation tactics into common themes or were these buyers' tactics really that random?
What surfaced from this work surprised us:
97% of buyer negotiation tactics can be anticipated and fall into two categories:
ALTERNATIVE PRESSURE: they compare us to their alternative such as our competition, do it themselves or do nothing. What they are attempting to do is commoditize us.
CONCESSION PRESSURE: once they've effectively commoditized us then they apply pressure for us to lower our price or give value away; could be pricing, services, legal terms and conditions (T&Cs).
The most common buyer tactic in the world reflected both pressures: I can get the "same thing" – "cheaper." Why do buyers do this? Because it works. It saves them millions of dollars while reducing our revenues and margins.
Why is this a big deal? For a few reasons:
· We can now anticipate, 97% of the time, what will happen in our negotiations.
· We can consistently plan for this.
· And rarely, if ever, be surprised again.
We've coached billions of dollars of negotiations over the past 20 years. One of the most common things we see, even with VERY experienced negotiators, is a panic reaction near the end of the quarter when the buyer says something like:
"Your competitor just offered 20% less and you're going to have to match that."
Different words than 'same thing cheaper,' but the same pattern: leverage their alternative to obtain concessions. The most common seller reaction is to come running back to HQ and ask permission for a discount to match the competitor and win the business. This should never happen again. We should never be surprised.
We can now anticipate and change the negotiation conversation in advance. We can no longer allow the negotiation conversation to be about price alone. We have to talk about both price and value simultaneously. We know this is what we need to do, but the question is how? How do we leverage value in a meaningful way that drives price premiums and risk reductions in deals?
If you're like me, you are tired of reading all about how selling and negotiating value is key to winning. We know this. Again, the struggle is how do we scale this one deal at a time in a way that's meaningful to customers?
My partner and lead of our win/loss practice, Hugh Macdonald, leverages his 12 years of experience and $20b in win/loss analysis to state unequivocally that:
"Winners Win When They Show Customers How They Meet Their Needs at Higher Confidence and Lower Risk Than Alternatives."
True differentiation/value creation happens one deal at a time based on:
· Customer needs on this transaction.
· The solution you are offering on this transaction.
· The competing alternative solution on this transaction.
· How you are better.
This is all common sense but we've yet to see an organization where there is the institutional capability for reps to easily execute this, one deal at time.
If your value proposition content doesn't help you net out the 2-3 ways you meet customer needs at higher confidence and lower risk on this transaction…then it's marketing fluff.
The good news is that while this analysis needs to happen on every transaction (or at least large or strategic deals) the data needed to execute this analysis follows patterns and can be leveraged for effective differentiation.
This granular level value analysis early on in the sales cycle provides for a fact-based approach to countering "same thing/commoditization." We can only achieve price premiums and risk reductions when we can prove our value. And this common-sense approach to business value: how you meet customer needs better than alternatives, is the way.
The time taken for this exercise can be 15 minutes on smaller deals or an entire account team spending 2-3 hours or so on larger or more strategic deals. Many times, after executing this analysis, it only comes down to 2-3 items that are driving your value on this deal. However, the power of knowing those 2-3 things is your best weapon. It gives salespeople the confidence to stand tough when hit with "I can get the same thing cheaper!" by truly differentiating against the competition. Our goal is to change the negotiation conversation from the same thing cheaper as early on in the sales cycle as we can. In the event we do hear this tactic in late-stage negotiation, we have to attack "same thing" before even responding to the concession pressure.
If you would like to learn more about how you can break the commodity mindset and differentiate against your competition in future deals, sign up here for a complimentary 30-minute evaluation.