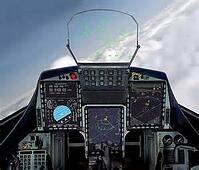 During the height of battle, a fighter pilot will have to assess and act upon up to 17 different pieces of information. If you start counting up all the tools, data and information a sales rep may have to deal with – CRM, Business Intelligence Analytics, dashboards, pipeline reports, the buy/sell cycle, marketing automation, discovery research, LinkedIn, networking, calls, appointments, emails, and presentations - it should not be a surprise that sales performance has been impacted negatively.
In the 2014 CSO Insights Sales Performance Optimization Study – selling time remains fixed at 37% and time spent generating leads and researching accounts is again 21% for the third straight year. If you moved the selling time for reps to over 45%, on average, 7% more of your reps would hit or exceed quota. What affect would that have on your plan for 2015?
So the question is – How do you get more 'lift', i.e., 'selling time' – when you are bombarded by so many different things changing (your value, competitor value, customer needs) all at the same time?
Chuck Yeager a WWII Fighter Ace was said to have 'vision forever' (he had 20/10) which allowed him to have far reaching 'insights'. Yet we know that not everyone can be an "Ace". Until now.
Enter a company called 5600 blue and Precision Guided Selling. http://5600blue.com/
As Brian Dietmeyer, CEO of 5600 blue stated, "This is all about Selling at the Speed of Change. Small data can be quickly and easily turned into actionable insights so that with the right data at the right time in the right format sales people can actually use it".
By providing the most important data points for a sales rep to use, you have transformed a 'dashboard' into a 'heads up display' that is focused on real time information designed to help you win.
UPCOMING WEBINAR: Join Jim Dickie, Managing Partner at CSO Insights, Brian Dietmeyer, CEO at 5600blue, and Jeri Smith, President and Founder, Galmont Consulting who will discuss why traditional approaches to sales training, the foundation upon which new and existing reps effectively execute the sell cycle, has delivered abysmal results. Traditional methodologies miss the most important element of an effective sales process: Actionable data at each step of the sales cycle that enables both the buyer and seller to make informed decisions.