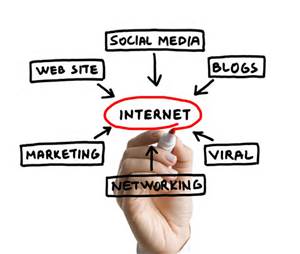 As recently as 10 years ago, few of us made purchases via the internet. Over time, security issues and the 'risk' of making a purchase via the internet have been mitigated by sellers and financial institutions alike. According to the US Census Report dated 15 May 2014, the percent of e-commerce sales in 1Q 2014 has grown to 7.2% of total retail sales, that is $71.2 billion, up from 2.3% of total retail sales for the same period in 2008. The Cicso IBSG – Retail projected a 31% increase in global e-commerce growth between 2010-2015 and it seems this growth is tracking.
Business buyers are using the internet extensively too not only to research possibilities, options and alternatives, but often to make their buying decisions. And they are often doing this before engaging with a salesperson from the supplier organization. This harks back to the days of business buyers using the e-auction method – taking relationships out of the equation as much as possible.
Now more than ever, our customers have little time to 'teach' their potential suppliers all about their business. Likewise, our customers do not see value in working with potential suppliers who are not as knowledgeable about the options and alternatives as they are.
The internet has changed how salespeople need to prepare to work with a potential customer in readiness to negotiate. More than ever, a salesperson needs to know clearly the unique business value that their solution / product brings to the table, and they need to know how to explain their differentiated value. Their differentiated business value needs to resonate with what is important to the customer's buying decision.
By analysing what would happen if there is no deal?, (cna analysis) and listing the impact to the buyer if they do not do a deal with you, the customer decision criteria becomes clear. Leverage your resources and experience to understand and validate the priority of the decision criteria. Then compare how well your solution / product addresses each decision criteria compared to the customer's preference if they do not do a deal with you. Any decision criteria that is high priority for the customer and for which your solution / product is better than the customer's preferred alternative if they do not do a deal with you, shows you where your solution / product differentiates. This differentiation against the highest priority decision criteria is invaluable for you when you are working with a very knowledge buyer – especially a buyer who has done their research via the internet!