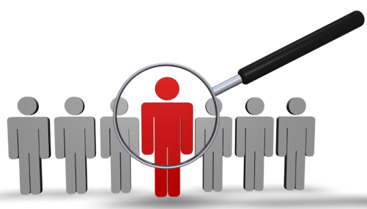 In my last post, I reported my friend and colleague, Jim Dickie (https://www.salesmastery.com) recently surveyed sales leaders who stated their top barrier to achieving their 2018 revenue objectives was lack of coaching. That article focused on how to use virtual coach technology to address that issue. For this article, we will focus on the second issue for sales leaders:
DIFFERENTIATING AGAINST THE COMPETITION

A few years ago, I had the opportunity to hear Philip Kotler (often referred to as the father of modern marketing) speak. His assertion is that there are very few, if any, commodities. My friend and former business partner, Dr. Max Bazerman of the Harvard Business School, often states that sellers allow themselves to be commoditized. In reality, there are very few true commodities.
We often ask the questions below when determining whether or not you are selling a commodity:
Are there professional buyers and sellers on both sides of the fence? (if it's a commodity we wouldn't need them; products and services could simply be reverse auctioned on the web)
Does the lowest cost provider have 100% share? (if it's a commodity then yes, the lowest cost provider does have 100% share)
Does anyone have a price premium? (if there are price premiums being paid, then it is not a commodity)
So why then do we feel so much commoditization pressure? Several years ago we studied buyer tactics in 19 countries for two years. The most common buyer tactic globally is:
"I Can Get The Same Thing From Your Competitor Cheaper!"
Buyers say this because it works! These ten words cost companies millions in margin! It works because the knee jerk reaction for most sellers is to run back to corporate and ask for a discount.
LEVERAGING CLOUD TECHNOLOGY TO DIFFERENTIATE
I've often posted a quote from my partner and lead of our win / loss practice, Hugh Macdonald, who leverages 12 years and $20b in win / loss analysis to state unequivocally that:
"Winners Win When They Show Customers How They Meet Their Needs at Higher Confidence and Lower Risk Than Alternatives."
True differentiation happens one deal at a time based on:
Customer needs on this transaction.
The solution you're offering on this transaction.
The competing alternative solution on this transaction.
If your value proposition content doesn't help you net out the 2-3 ways you meet customer needs at higher confidence and lower risk on this transaction…then it's marketing fluff.
The good news is that while this analysis needs to happen on every transaction (or at least large or strategic deals) the data needed to execute this analysis follows patterns and can be leveraged for effective differentiation.
For our own company and when working with our clients, the following steps allow for real time differentiation:
Determine the areas of the customer's business you can impact (for strategic, mid-level and operational buyers).
Align your people, products and competencies that can directly impact your client's needs at various levels.
Map out the competing alternatives and how they stack up.
Believe it or not, this exercise is not all that difficult. When we do this work we leverage existing marketing analysis and organizational knowledge from product experts in your organization. These experts have worked for customers, or competitors, and their knowledge has been aggregated and regularly reviewed and updated as necessary.
The first draft of the analysis is not the last. Remember the analysis may share commonalities, however, how your value and your competitors' value meet the needs of your customers will be unique. To simplify the analysis, the data is entered into a cloud tool which is easily updated as the market shifts. Sales reps can then use the cloud tool to complete the analysis and "game" out deals early, and then again in late stages of the sales cycle. Their task is relatively simple:
First, you would click on the relevant customer needs for this transaction.
Then, you would look at your value drivers and that of competing alternatives; evaluating one customer need at a time and determining if you are at parity, have an advantage, or if you are at a disadvantage relative to the alternative.
In early stages of the sales process much of this is incomplete because we're guessing or just don't know. It does however help us develop an action plan to tighten up our analysis. As we move to later stages in the deal cycle, there are typcially 2-3 items where we have an edge on this transaction over alternatives. This is your value proposition on this transaction. It is NOT everything you are bringing to the table, but rather the 2-3 items that give you an edge.
The time taken for this exercise can be 15 minutes on smaller deals or an entire account team spending 2-3 hours or so on larger or more strategic deals. However, the power of knowing those 2-3 things is your best weapon. It gives salespeople the confidence to stand tough when hit with "I can get the same thing cheaper!" by truly differentiating against the competition.
If you would like to learn more about how you can break the commodity mindset and differentiate against your competition in future deals, sign up here for a 30 minute evaluation.