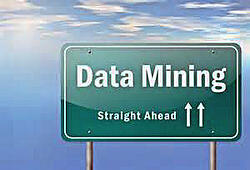 Both Strategy& (formerly Booz & Company) and the blog strategy+business point to the emergence of "little data," a phrase we began employing a few months ago.
"Companies are starting to realize that they can't manage their organizations based on gut feelings, and a paradigm shift toward data-driven decision-making is taking place."

"In this new era of big data analytics, companies can sometimes fall into the trap of thinking they can't gather any useful data without investing a large amount of money and time into new technology and analytical methods."
— The IT Foresight team, Strategy&
This trend toward little data applies to salespeople perhaps more than anywhere else. Sales needs to make decisions on behalf of their companies and lead customer decisions toward their solution. Little data that tracks with every phase of the buy/sell cycle from qualification to close allows sales to make decisions at the speed of change. Your value, your competitors value, customer needs and management priorities are no longer part of the annual strategic planning process. In the words of our custom knowledge director, Leo Schoenhofen, sales needs "real time marketing." That is knowledge that is 100% in line with current market shifts to sell given the constant shifts taking place.
Supporting the emerging skill of sales "decision making," an organization needs to communicate this "little data" that provides knowledge to all levels of sales on making better decisions. Unlike big data, little data is primarily mined from the existing best practices of your top salespeople and brightest leaders. This type of data can be mined, refined and formatted for sales in a matter of weeks without massive financial or organizational investments.
Take a look at article 3 in the 5600blue Precision Guided Selling series when you'd like to know more.