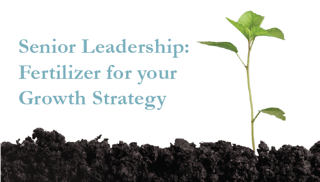 Senior executives know that, beyond mergers and acquisitions, a company's growth is driven one deal at a time by the way salespeople sell and negotiate. That's why American companies spend $7.2 billion every year(1) on sales and negotiation methodologies. But beyond proprietary (and perhaps biased) consulting reports and high level-level academic papers on change, there's little information available on whether those investing are actually achieving a return on their investment.
"More than half of the firms report investing $1500-$7500 annually per sales rep in training…only a ¼ of reps use their company's methodology more than half of the time" (2)
Even more important, particularly given the connection between sales and growth, there are virtually no industry standards on how a company can link sales training initiatives to corporate growth strategies.
"Financial and human resources are precious and constrained assets. We frequently see companies with a slew of goals that have no clear connection to value drivers and that diffuses and dilutes those asserts. Organizations use up valuable resources with only modest connection to the highest impact executive priorities." (3)
Working with Selling Power magazine and Standard Register Corporation, we reached out to 30,000 executives and consultants via e-survey. Participants were asked to complete the survey only if they were involved with a sales methodology initiative that had become "deeply embedded into the DNA of the organization." We only received responses from about 150 companies. After the results of the survey were tabulated, we then shared with respondents in one-on-one interviews and virtual focus groups.
Better than half of the respondents considered world-class implementation of sales methodologies to be one in which:
"(The) use of the methodologies is strongly encouraged, measured, and REWARDED, and (perhaps more important) in which there are CONSEQUENCES for non-compliance."
In fact, 31% said use of the methodology was a "condition of employment." Clearly for those with a strong implementation and return, a "volunteer army" was not an option.
There were many drivers but the companies that met this standard, that is, the most successful ones, shared three distinctive and disciplined practices:
Sales Training Directly Linked to Growth Strategy
Strong Executive Sponsorship
Coaches who measure and are measured*
*To this third point, there is even a more compelling statistic: CSO Insights reports in their 2017 Sales Enablement Optimization Study, companies who achieve a level of "dynamic coaching" achieve a 27.6% increase in win rate over those who don't. (4)
One of the executives we interviewed as part of the follow-up to the survey—a vice president of sales in a multinational corporation focused on the semiconductor marketplace—told us a story that pretty much sums up what we heard in surveys and interviews by those companies who were
"best in class."
"Many years ago, when our company's president and I looked at our biggest clients, we realized that although we had started out selling just to their plants here in the U.S., the clients had grown, and our overseas offices were now selling to ten to fifteen of their plants around the world. Unfortunately, though, our salespeople were all acting like individual contributors; that is, we didn't have a standard way of selling. And because our client had a more organized approach to buying, they were picking us apart one deal at a time."
"We knew that with the emerging complexity of our business and—as a public company—our responsibility to shareholders, and our business strategy required us to have an integrated sales plan around the world. But we also knew that if we left it up to the salespeople, it wasn't going to happen. So, we decided to implement a global sales process to address this global strategy problem."
"Our president not only kicked off the first training program but was there as a participant. Of course…several other officers got involved as well. We had our senior managers not only sponsor the initiative, but actually participate in the workshop and learn how to do it themselves. And we were not leaving to make phone calls—we were there 150%—because we were determined to set an example for field management and the sales force. We kept this up until we went down as deep in management as we could go. That meant that everyone, including cross-functional departments, got involved. And once we'd gotten our act together here in the U.S., we brought in all our worldwide presidents and had them go through the same program, and then take it back to their own divisions."
We heard similar stories repeatedly from executives in successful companies. Once training was viewed as a link to enabling an aspect of growth strategy, senior executive support came easily. Senior leadership support drives cross-functional management support, which in turn drives highly motivated field coaches and salespeople. In fact, in the example given above, this initiative had been in place globally for over ten years and was still "going strong."
To learn more, read our study entitled Enable Your Growth Strategy: Achieving ROI on a $7.2B Sales Training Investment.
References:
(1) Journal of Personal Selling Summer 2005
(2) CSO Insights "Sales 2.0 Whitepaper 2007"
(3) Axiom Consulting Partners, Winning Axiom #2
(4) CSO Insights Jan 11 2018 blog post