We recently conducted negotiation coaching for over $1b in revenue on over 100 renewal opportunities for a global client of ours. We weren't training their new reps, but working with some of their most seasoned global account managers to help them be more strategic and successful. This consulting gave us the ability to confirm with a new level of conviction what we have been seeing in industries, cultures and companies for years. It is this:
SELLERS ARE REACTING TO THE CONVERSATIONS BUYERS WANT TO HAVE!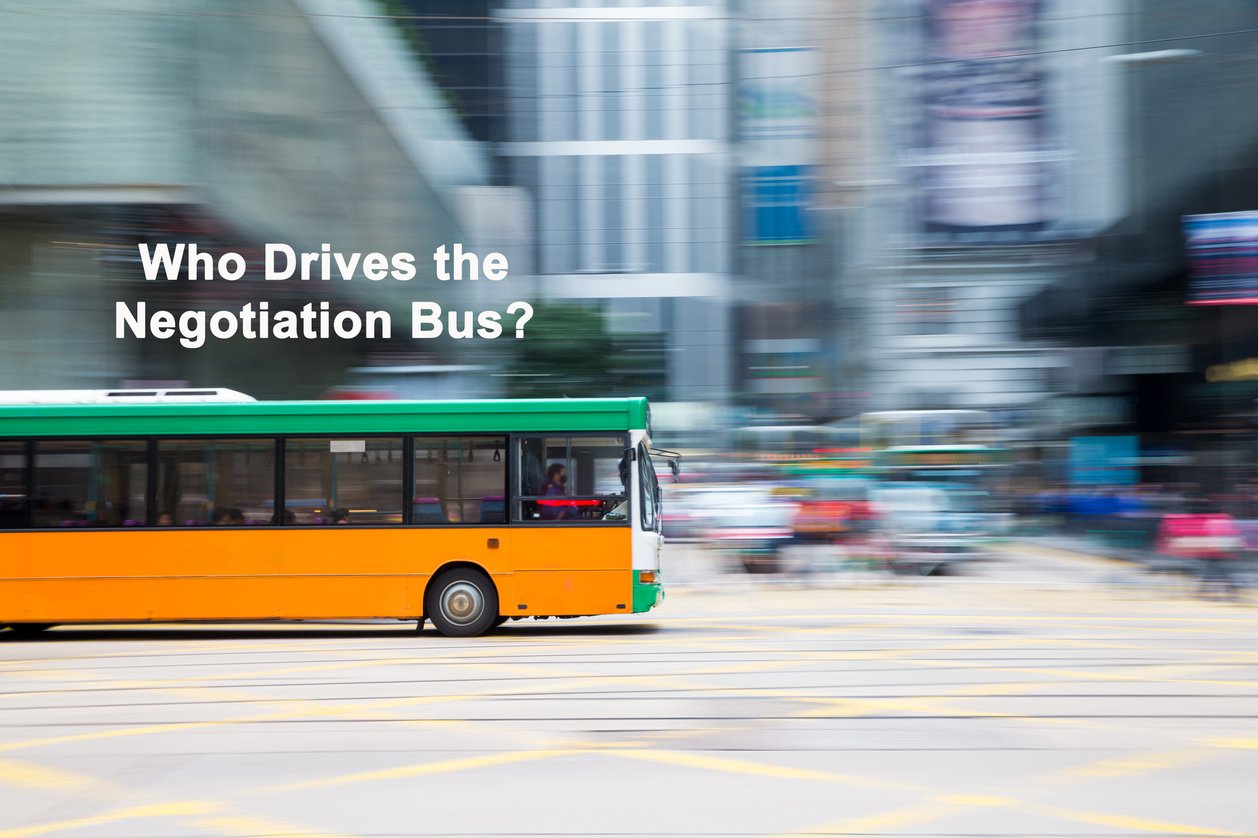 The lead issue is that sellers are having a reactive negotiation conversation about commercial terms with buyers - separate of the value discussion. These buyers are leveraging sellers to drive deeper discounts and concessions absent of the power of value.
Let's put this in basic language, the most common tactic from buyers sounds something like:
"it costs too much."
Sellers were then reacting to this conversation with a conversation about price (or some other commercial term).
What sellers miss is the focus on what is "it" that costs too much. This is not playing hardball but rather makes logical sense. We cannot talk about what it costs without knowing what it is and how it is valued. Commercial terms and value have to be discussed simultaneously.
This brings out another point, exactly what is value? For most, it's often a vague and gauzy term. It shouldn't be. We know that value is:
how you meet customer needs better than their alternative on this deal.
It doesn't matter if that alternative is a named competitor, the customer doing nothing, or the buyer trying to do it themselves.
We need to have the value discussion at the same time and use it to inform the commercial discussion and give some control back to the seller. What I mean by this is; how do we decide when to offer concessions and when to push back? It all depends on the value we are driving on this deal, based on the definition of value above.
THIS CREATES AN OPPORTUNITY FOR SELLERS
In our strategic negotiation training and coaching sessions, we teach sellers to approach negotiations like this:
Proactively analyze the customer needs in terms of those items we can impact with what we're selling in terms of customer's strategies (where they want to go), the key initiatives (how they will get there) they have in place to execute that strategy and the operational improvements required to enable their initiatives.
This next step is to net out the areas of high importance to the customer, at all three levels, where we have an advantage over the alternative, regardless of what that alternative is. It will also reveal aspects where we are vulnerable.
It is the net analysis of this work that will present our value as it aligns to a customer's business priorities better than the alternatives. This often comes down to 2-3 items that either raise the probability of helping customers meet those goals or lower the risk of failure. These are our real time value propositions on this transaction.
This analysis will yield confidence in the seller as it relates to your value and is executed in advance before engaging with the customer. Again, it will also inform you how flexible or strong you need to be on concession demands.
Consequences of Discussing Value Before Commercial Terms:
A transactional / commercial terms discussion pushes unnecessary discounting and concessions into the deal terms. In surveying the global account managers, they listed price concessions as the #1 used negotiation tactic. Anecdotally, it was confirmed this tactic was often successful, especially when deals were escalated to senior management.
Minimizes deal margin.
Deals end up with 3rd party negotiators and/or procurement without knowledge of how you meet business requirements at a higher level of confidence / lower risk than alternatives, to leverage during negotiations.
Make concessions without negotiating additional terms of equal value.
Asked about their differentiators, "influence on customer business / success" was ranked 2nd to last by survey respondents.
Impacts of Changing the Conversation:
By expanding the conversation to commercials terms and value based on business outcomes, the following can be expected:
Keep discount level flat or declining on expiring deals and renewals.
Reverse new deal discounts.
Drive execution of deals by tying discounts to a realistic deployment plan.
Improve renewal rate and renewal deal size.
Lead vs. understand the customer decision process.
A Final Word of Caution:
To capitalize on the opportunity, sellers must be equipped to map the dynamic value proposition of your solutions to the dynamic needs of the buyer. This requires both training and access to real-time data.
In many of our blog posts recently, we have talked about sales enablement as a vehicle for delivering both the real-time data and the training sellers need to know to use that data. If you are interested in giving the steering wheel back to your sellers, we recommend starting here, or better yet, give us a call.