The just released summary of B2B Street Fighting is now available from getAbstract. In this Abstract, you will learn:
What the latest business-to-business (B2B) negotiating trends are
How to get the best possible B2B deal during a negotiation
How to use the "three counterpunches" to move the buyer from price to value.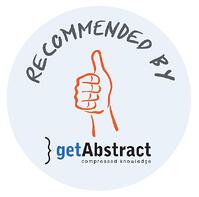 getAbstract recommends this intelligent approach to B2B sales reps and those who must negotiate with tough-minded buyers, winner-take-all procurement officers and savvy sourcing executives.
About getAbstract: Critical business knowledge in a flash! getAbstract offers you the largest online library of business book summaries. Thousands of the latest and most relevant business books - each summarized in five pages. Learn the key points of a book in just 10 minutes. From Finance to Management, Sales to Careers - you'll never miss a trend!
To access the B2B Street Fighting summary, click on the button below. Available in PDF, Kindle, iPad, Nook, Sony, Blackberry and Palm versions.