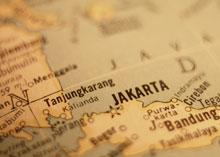 On this American Independence Day, take a look at a video entitled, Negotiating Freedom. This film is about the negotiation process between brands, suppliers and unions in Indonesia.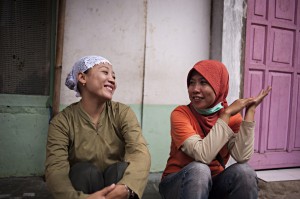 labourrights. (2011, December 23). Negotiating Freedom. Retrieved July 04, 2012, from EngageMedia Web site: http://www.engagemedia.org/Members/labourrights/videos/negotiating-freedom.
The following is from the Play Fair website:
Play Fair is a global campaign coordinated by international trade union federations and NGOs; namely the International Trades Union Federation (ITUC), the International Textile, Garment and Leather Workers' Federation (ITGLWF), the Building and Wood Workers' International (BWI) and the Clean Clothes Campaign (CCC). The campaign calls on those who organize and profit from sports events to take specific steps to ensure that workers making sporting goods and building venues are not exploited, and that international labour standards are respected in the workplace as well as in the stadium.
The campaign began in the run up to the 2004 Athens Olympics and was the biggest anti-sweatshop mobilization ever, organising 500 local campaign events organised across 35 countries, and managing to collect more than half a million signatures in support of the campaign.
Since then, campaigns have been organised around many sports, including the 2008 Beijing Olympics, the 2010 Vancouver Winter Games and the 2010 South Africa World Cup. Campaigns aimed at event organisers, construction companies and sport goods brands are currently being run in advance of the Ukraine and Poland European Cup, the London 2012 Olympics and the Sochi 2014 Winter Games.
To find out more visit: http://www.play-fair.org/