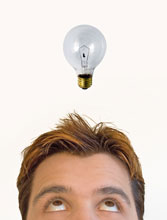 "The problem with many sales organizations is they still operate with the same principles and techniques they were using in the 60's, 70's and 80's. While the technology supporting sales process have clearly evolved, the traditional sales strategies proffered by sales gurus 20 or 30 years ago have not kept pace with market needs. They are not nearly as effective as they once were, and…in most cases they are obsolete." states Mike Myatt in "To Increase Revenue Stop Selling" (Forbes, May 1, 2012).
What salespeople need today is data and insight into their own value and how it applies to changing the customer's business. This is a fundamentally different role and requires consultants who provide these solutions, customers who buy them, and sales reps who can completely re-think the nature of connecting front-line sales efforts to corporate business strategy.
Here are the five hurdles to overcome:
Unclear understanding and articulation of the company's value to customers
Lack of alignment between line-live sales and key strategic priorities
Use of generic processes to analyze sales opportunities
Lack of integration between sales and negotiation
Overly complex sales training
In order to establish a connection between high-level strategy and deal-level tactics, over the past sixteen years Think! Inc. has pioneered an approach to sales and negotiation training that presents it not as a generic process requiring salespeople to answer questions on a form about each deal but, rather, as a way of aligning a company's value with its customers' strategic and operational needs. Looked at in this light, sales process training becomes not an end in itself but a means to an end—providing customer value in order to achieve senior management's goals. In order to accomplish this, preparing the sales team of the future requires an integrated approach that combines leveraging real-time, applicable data, and learning how to use that data to drive customer value and achieve price and risk premium. In other words, this method replaces the outdated version of sales and negotiation training with a new integrated business process that leverages facts in order to create a value exchange between sellers and buyers.
Want to know more? Request our white paper where we present an overview of the current hurdles to linking sales training to corporate strategies and prescribe a new and more thoughtful approach to installing organizational competence that is practicable for both companies and individuals.