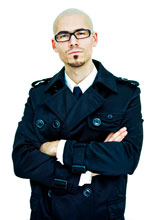 When you have a deep and broad understanding of your total value proposition and how important that value is to your prospect, you will not be the least bit fazed when he sits back, folds his arms, and announces: "Your competitor will give it to me for 20 percent cheaper." When he hits you with this zinger, he probably doesn't know what he's talking about. It's up to you to enlighten him...
Chances are, he cannot get the "same thing" cheaper. In virtually every business negotiation where there are professional buyers on one side of the deal and professional sellers on the other, the business solution being negotiated has virtually no chance of being "the same" as what your competitor is offering. Buyers say these things because the selling world has trained them well - i.e., they work - not because they are fact. We need to think through our prospect's alternatives and the consequences if they were to choose an alternative over us. Our job as professional negotiators is to get all the moving parts on the table simultaneously so both sides can make well-informed business decisions.
Buyers are looking for solutions to problems or enhancements to their value chain, and sellers are doing their best to assist the buyers in solving problems or improving processes. Take steel, for example. A buyer could easily say that concrete is cheaper than steel but when one looks at the cost of maintaining the two over time and the expected life of both, the calculation is fairly easy to see how, over a longer time period, steel is superior. There are also other elements such as volume, length of contract, type of service and support, and warranty that determine price. A seller refusing to focus on just price is not playing hardball. They're being logical.