As you're preparing to close those year-end deals, we don't want you to miss out on what your peers are finding worthwhile reading: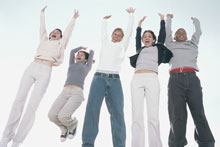 - The classic "sales-marketing" disconnect

- Your best response to commoditization pressure

- Achieving true greatness in business negotiations

- Do you have a differentiated value proposition?

- 4 questions to ask co-workers before negotiating that deal
Whether you're in sales, purchasing, marketing or any other corporate discipline, you need to read this white paper: The Evolution from Sales and Negotiation to Value-Based Decision Making. Request your copy now!