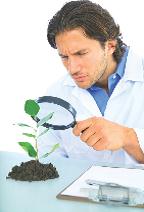 In the business negotiation field, acute, surface-level pain is often expressed as "our margins are down" or "our salespeople are giving in on price too quickly." Yet these are merely symptoms of a problem that doesn't contain enough information to stage an intervention. There are many root causes of negotiation problems creating these symptoms and driving this pain - some selling-related, some cross-functional - such as:
selling the wrong thing to the wrong person at the wrong level
inconsistent execution of sales process
nonexistent or highly variable sales process
fundamental issues with the company's value proposition or lack thereof
messy, complicated, silo-driven, internal negotiation-approval process
complicated deal-approval portals
disconnect between sales and contract managers
perception that negotiation is separate from selling
external factors such as emerging competitors buying market share
Symptoms such as price pressure, declining margins and many more can be addressed, but only if their root causes are understood.
Short-term approaches to fixing negotiation problems - attending a tactical, soft-skills sales training class or a speech at a sales meeting - usually focus on resolving training issues, and don't result in lasting changes to negotiation effectiveness. Negotiation problems are typically more strategic and cross-functional in nature, so an effective diagnosis and solution must address both tactical and strategic issues.
Selling and negotiation are not soft skills, thus sales training is different than tactical, soft-skills training. The way a sales team manages accounts, opportunities and negotiations is a core competency, an installed business process that impacts the company's brand. For example, a company with 300 geographically dispersed salespeople, each executing 50 transactions per year, has 15,000 customer negotiations on the table. If left to chance, these contacts represent either 15,000 deposits into or withdrawals from brand equity, not to mention revenue, risk share and margin opportunities. A more strategic approach is required to diagnose and prescribe sales related training interventions.
Think! Inc.'s proprietary diagnostic process is a deep but highly efficient dive into all parts of a company that touch or are touched by negotiation. We use the information gathered to diagnose the root causes and prescribe solutions tailored to your business in your current market environment.
Diagnosing a company's current state, desired state and success metrics is not complicated if done correctly. Taking this step before prescribing solutions is the key difference between attending a tactical training event and embedding a business process deeply into the DNA of the organization. Often compromised by insufficient or a complete lack of needs analysis, this critical step quantifies needs and begins building the cross-functional support needed for implementation later.
Would you like to know more? Request information to be sent to your email address by clicking on the button below.