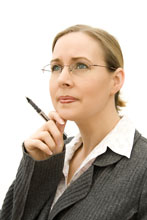 The concept of trading for something of equal or greater value avoids value-detracting concessions and expands the opportunity for all. Learning this was a good first step in helping the Key Account Managers (KAM) at Nalco prevent value loss. They practiced expanding the financial pie of a negotitation by adding in as many value-creating elements as possible. A more in-depth analysis taught them how to prioritize and articulate the risks (terms and conditions) and investments (prices) for both sides.
Simply put, this concept put direct focus on protecting Nalco's value and getting compensated for the value extracted during CNA analysis. Nalco achieved this by cataloging and quantifying as many aspects of their value proposition as possible, prioritizing the approved aspects of a deal to give the KAM team ammunition to consistently execute deals with minimal variance. Now, choosing to protect or give away value within any given deal has become systematic, not muddled. The team now actively looks for trades that are low cost to Nalco / high value to the customer, and vice versa.
When the customer frequently exerted concession pressure during the negotiation, Nalco was ready. Thoughtful preparation by the KAM team allowed them to organize prioritized trades and anticipate pushback from the customer so their answer was never "No," it was "Yes, if..."
Tony Stanich, Global Marketing Manager at Nalco states, "The prioritized catalog of trades now allows Nalco marketing management to give back autonomy to the KAM knowing that they understand what they can and cannot offer a customer."
Having identified value and the trades required to get paid for that value, the challenge now was to change the typical conversation with the customer from price of products to value of solutions. We refer to the concept that articulates this as Multiple Equal Offers (MEO). This concept helps Nalco develop, title and propose these business relationships, which are populated with the appropriate trades associated with that particular solution, in a concise format. This concept sends a flexible and creative message to customers in a business world where sales organization precendents (including their competition) usually offer just the opposite.
Tony states, "The MEO format allows us to put structure around the deal and align each one next to each other so the decision makers can visually see the different offerings. This makes their decision making happen even faster. We are able to tailor each offer to our various decision makers directly, i.e., procurement, engineering and finance. Because there is a formalized process in place, it has empowered the KAMs and has given them confidence. Early on there was skepticism about whether this format was going to be effective vs. giving the customer one proposal. It has proven to be an outstanding method to bring more value to Nalco and the customer."
If you'd like to find out more about the negotiation initiative at Nalco, click below.