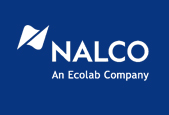 At Nalco Company, it was decided to choose a negotiation solution that would not only tackle the list of concerns they had, but turn a seemingly soft skill - as negotiation is so often tagged - into a hard skill, which is defined as a business process that is measurable and repeatable. Nalco set out to build both Key Account Manager (KAM) and organizational competency that would heighten courage, reduce outcome variance and produce measureable impact one deal at a time.
Think! Inc. identified specific issues (external market factors, the company's strategic reaction to these market factors, and Nalco's tactical reactions to the factors) as contributing factors to Nalco's cross-functional leaders. With everyone's voice captured, Think! then went to work introducing a common framework to consistently prepare for negotiation, incorporating the agreed-upon guidelines and parameters.
Two years since implementation, Nalco has shown impressive results. Going back to the compelling events that propelled Nalco to action, success measures have been captured as follows:
Concepts are embedded in the sales culture as evidenced by the common language and blueprint technology used in negotiation
More than $3.2 million in revenue is attributed to the process
New technology deployment is up 160 percent from the previous year
New account production is up 40 percent from the previous year
The win/loss record against the top two competitors was eight to one and ten to one respectively
A Nalco global strategic account manager sums it up by stating, "The concepts and knowledge that we've gained through this disciplined process have allowed us to build a well thought-out negotiation plan every time. We now proactively drive the negotiation, putting choices in front of our customers that make them think and discuss new areas of value creation that we have introduced. We are able to stay the course more easily and maintain the integrity of our offers when we use this process. With all opportunities worth winning, these are principles we will apply."
Would you like to know more? Read more about Nalco's ROI in an article from the Strategic Account Management Association (SAMA) magazine, Velocity, by clicking on the button below.