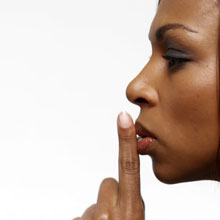 You can't claim you're the value leader when everyone knows that in the final hour your prices will sink faster than the Titanic! Negotiation is no longer about pulling the perfect response out of an arsenal of a dozen, two dozen or 200 negotiation tactics to make a procurement officer magically buckle. Negotiation is not a soft skill that's strictly the domain of sales professionals. It's not a necessary evil that concludes the sales cycle.
Negotiation is so much more than what traditional business negotiation trainers say it is. In a recent survey, we found that 50 percent of respondents who pursued traditional negotiation training concede just as often, and plan just as little, as the sales professionals who never went through negotiation training. That's because traditional negotiation is driven by tactics, not strategy.
In contrast, to thrive in today's marketplace, there must be balance. Benefits cannot be achieved without individual skills, but they also can't be measured without organizational alignment. To avoid commoditization, there is no choice but to let strategy drive negotiation and to erase the lines between negotiating and selling by doing both simultaneously.
We must advance from being professional sellers to professional dealmakers. What do you think?
Read the full SAMA Velocity article.