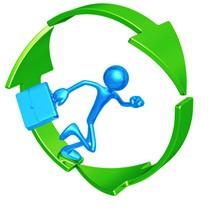 Most buyers would define negotiation as that time when you are sitting across the table working through the terms and conditions of a buy. If you are waiting until that time, it's too late. Let's say that this is a typical buying cycle: you understand the buying criteria, do some data collection, you implement your buying process, and then the negotiation takes place… or does it?
If we wait until that point in the buying cycle to begin negotiations it is too late because the supplier's behavior changes when they perceive that they are now negotiating, and so does ours. We start holding our cards close to the vest, view the situation as Us vs. Them, and try to drive down the price. When formal negotiations begin, the supplier stops sharing information and both sides start to focus on themselves.
Negotiation is not tactical; it is highly strategic. The way we negotiate underscores what we believe about our company, our brand and our value. Think of the many transactions that you have been involved with over time—what you expect, what you give away and what you choose to protect. All of these transactions message your suppliers, competitors and shareholders about what you believe regarding your value. You can protect, or unravel, your brand equity by the way you negotiate. You can also do better. Not only can you achieve more savings in your buys, you can add value that will win over the hearts and minds of your internal stakeholders. But to achieve this higher level of performance, you need to start early in the buying cycle.
Negotiation is about good decision making. Good decision making is about data and knowledge. Use data you gather from your buying process to get yourself better organized, thoughtful, analytical and proactive. To be considered "world class," we need to view negotiation as a continuous analytical process, and embed it early in the buying cycle before anyone is even thinking about negotiating!