Revenue goals are up, the win rate of the sales team is down, way down. These amongst other reasons have created a need and filling it is a relatively new function that is starting to gain momentum: Sales Enablement.
Check out the podcast, recorded by our President and CEO Brian Dietmeyer along with the President of Flannery Sales Systems, John Flannery! During the podcast, John and Brian dissect industry expert definitions of sales enablement, what is driving its growth, and most importantly they discuss the core pillars and success criteria for organizations looking to build sales enablement muscle to support the success of their sales teams.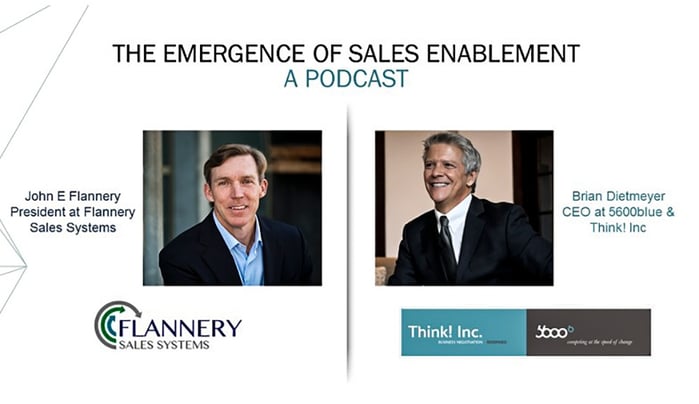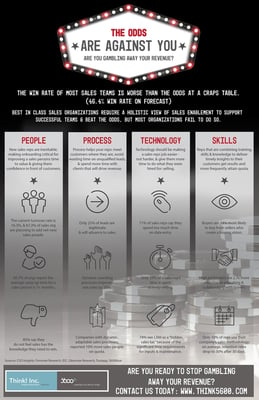 If you enjoyed our podcast and would like more information about the obstacles facing sales organizations today, check out our newest inforgraphic:
THE ODDS ARE AGAINST YOU:
ARE YOU GAMBLING AWAY YOUR REVENUE?
CSO Insights says best in class sales enablement programs take a holistic view across: people, process, technology and skills / knowledge. Download our latest infographic for statistics and information on the challenges organizations and sales teams face in each of these areas.
Provide us with your name, title and email and you may download it right away.