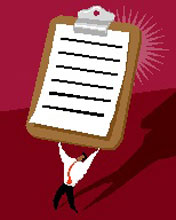 Take a look at what your peers are finding worthwhile reading about B2B negotiation:
- sshhh!! negotiation is not...
- powerful negotiation is simple
- what do you know about the buyer's criteria?
- flexibility to address negotiation situations
- price is simply one of many criteria

Are you finding specific negotiation issues coming up for you frequently? Let me know and one of our experts will address them in an upcoming post!